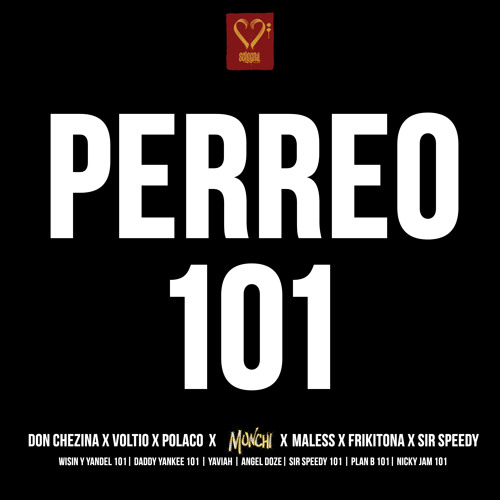 Munchi
releases new
mix-tape
titled "
Perreo
101". Listen or download below. MUNCHI returns to his productions with a sound that somehow, has always been there present but had not been exploited at 100%. This time our curly hair friend made ​​a volume devoted to the sound with he grew up musically, and as he says, some probably cause some people a
heart attack
. This intense perreo with Munchi, released by Selegna RECORDS definitely is not recommended for those prejudiced or musical chaste.
MUNCHI hace un retorno con aquella parte de sus producciones que siempre de alguna, u otra manera, habia estado presente pero no lo habia explotado al 100% como lo hizo en este su nuevo lanzamiento titulado PERREO 101. Esta vez nuestro amigo de melena enrulada hizo todo un volumen dedicado al sonido con el cual crecio musicalmente, y como el dice, probablemente algunos les cause un ataque cardiaco. Este perreo intenso con Munchi, lanzado por SELEGNA RECORDS, definitivamente no es recomendado para aquellos prejuiciosos o castos musicales.