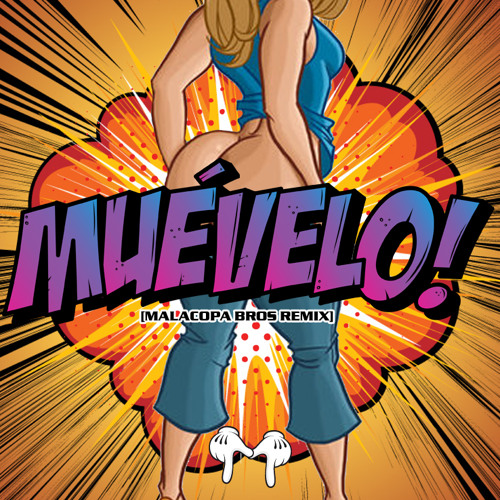 +EL General
releases new music titled "Muevelo."
The Mexican
crew of MALACOPA are known for their best nights in DF
capital city
, partying venues with the strong tropical bass and freestyle dj`s and producers invited to them, but also opening to genres more "distant "as
techno
, house and others. Now they uncover their project as
remixers
as Malacopa Bros doing it really well. Here`s the remix to the eminence
EL GENERAL
and also CONTROL MACHETE (no, not ANOTHER remix to "Comprendes Mendez").
L'e mexicain crew de MALACOPA sont connus pour leurs meilleures nuits en DF capitale, la fête lieux avec la basse tropicale forte et freestyle
DJ
`s et producteurs invités pour eux, mais aussi l'ouverture à des genres plus "éloignés" comme techno, house et autres. Maintenant, ils découvrent leur projet comme remixeurs comme Malacopa Bros faire vraiment bien. Ici `s le remix de l'éminence EL GENERAL et aussi
Control Machete
(non, pas AUTRE remix de" Comprendes Mendez ").